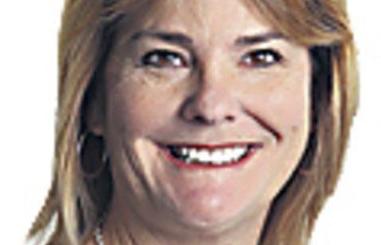 Tuesday Link: Go finances (vulnerable) children | New
A quick search of the popular crowdfunding website, gofundme, returns 53,346 requests from people in the United States asking for help with adoption fees.
These future new parents come from rural areas and cities, are couples and singles, some have more children and some don't, and many – but not all – have struggled with infertility before deciding, like l 'said one man to "realize our hopes". and our dreams through adoption.
Many, if not most, of those seeking funding that I have seen on the site are young, straight, married, white, and looking to adopt a newborn baby through private adoption.
The average goal is to raise between $ 30,000 and $ 50,000.
In 1961, my adoptive parents were young, white, married, and looking to adopt a newborn baby.
They went through a nonprofit aligned with the state government – Child and Family Services of Michigan – and paid the fees, which were significantly lower at the time, from their teachers' salaries.
I was three months old when they came to pick me up from a foster family and from then on my childhood was both love and adventure.
Swimming lessons by the lake, winter campfires under the Milky Way and school lunches with fresh fruit and sandwiches made with homemade bread.
The stories shared on gofundme are filled with desire and excitement, and I imagine they are no different from what my own parents felt. And yet, reading them makes me cringe.
Poverty was frequently used by social workers as the main reason young single parents should give up their babies. Poverty causes or at least exacerbates the abuse and neglect that send so many children into foster care. And, of the more than 400,000 children who the federal government says are in foster care in the United States, 120,000 are awaiting adoption.
In Michigan, the state Department of Health and Human Services says 13,000 children are in foster care, of which 3,000 are awaiting adoption. Ten percent of them, or 300 children, do not have an identified adoptive family.
This means that due to abuse, neglect, abandonment or death, these children cannot be returned to their families – and neither their foster parents nor their extended family intend to return them. adopt.
Gofundme is proof to me that we have forgotten why the adoption "system" was created in the first place.
It was designed to meet the needs of vulnerable children; does not meet the needs of adults.
If you think these should be the same, consider the following economics.
Let's say these 53,000+ gofundme campaigns each raise $ 30,000. Now let's say that the "system", not the individual funders, has $ 1.6 billion available to help single mothers or fathers who wish to keep their babies, foster families who wish to adopt, and biological families. who wish to follow in-depth counseling and parenting education courses in order to find their kids.
The "system" never had that kind of funding, so who knows what would happen if it did. But I doubt there are nearly half a million children in foster care, or 120,000 waiting to fulfill someone's hopes and dreams.