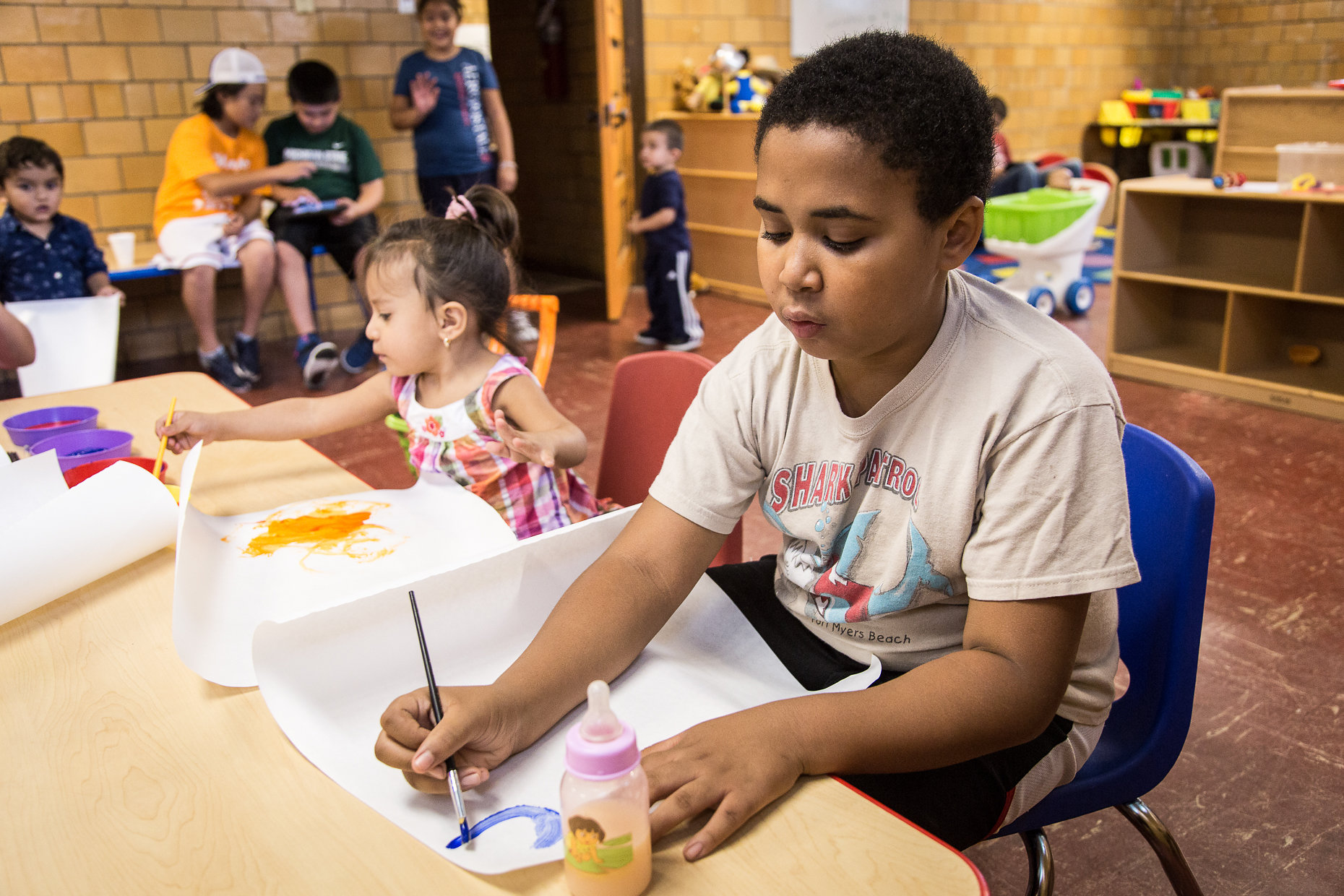 Rapson: Michigan's new budget boldly invests in children
Michigan state support for its youngest citizens took a step forward with the passage this week of a visionary and bold budget by Governor Gretchen Whitmer and the state legislature. The state's $ 70 billion budget provides millions of new dollars to long-underfunded child care providers and brings us closer to the goal of universal child care. The best analysis we have, from our friends at Bridge, says the budget allocates $ 1.4 billion in federal COVID funds to help support child care providers, cut costs and expand grants to 105 000 other Michigan families. The result is that not only will thousands of parents be able to re-enter the workforce after the COVID disruptions, the state is laying the groundwork for a more equitable and sustainable long-term support base for early years in Michigan.
Across governments and parties, the state of Michigan has long been an important partner for nonprofits, foundations and private providers who have invested in better preparing young people to enter kindergarten ready to learn. But state efforts have been sporadic and dramatically under-capitalized. This budget begins the recovery process. By bringing together the voices of child care providers, practitioners and families, this is a watershed moment in public policy.
Foundations like ours – as well as others like the Kellogg, Fisher, Wilson, Balmer, Mott and Southeast Michigan Community Foundations and PNC Bank – have sought for a decade to create a true "system" of small. childhood in Southeast Michigan, which encompasses providers of all kinds, focuses on expanding access to developmental care for low-income families, and has sufficient resources to ensure providers receive a salary decent and can provide the highest quality facilities. We collectively commit to moving beyond the rhetoric of valuing children to make deep, long-term financial and political investments in these imperatives.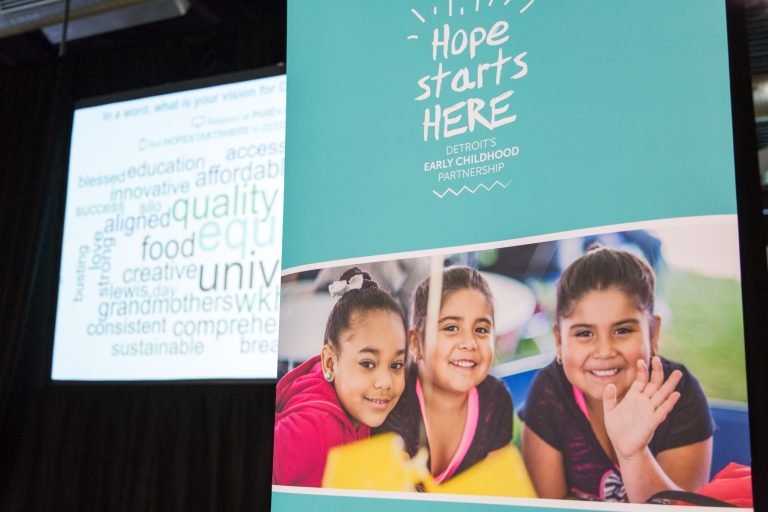 That's the intention of the unprecedented multi-sector collaboration Hope Starts Here, launched by Kellogg and Kresge about five years ago. Through Hope Starts Here is the family engagement and advocacy network, the "Detroit Champions of Hope," we hear from thousands of families about the challenges they face and the opportunities they want for their children. . This contribution has translated into a range of priorities, including modernizing facilities, improving provider compensation, increased quality standards, and deeper parental engagement – all to ensure that we have some 30,000 children of Detroit who are not yet in a high quality infancy. programs in this kind of seats.
With the good news that comes from Lansing comes the daunting challenge of ensuring that state investments reach the providers, families and children who need them most. For that to happen, the flow of dollars will require deep partnerships on the ground – with community providers, nonprofits, and philanthropic organizations.
The infrastructure is ready to be activated. Not only Hope Starts Here, but other nonprofits statewide can offer technical assistance, parent awareness, capacity building, and other supports. We hope that the resulting partnership with the State of Michigan will be strong, extensive and effective.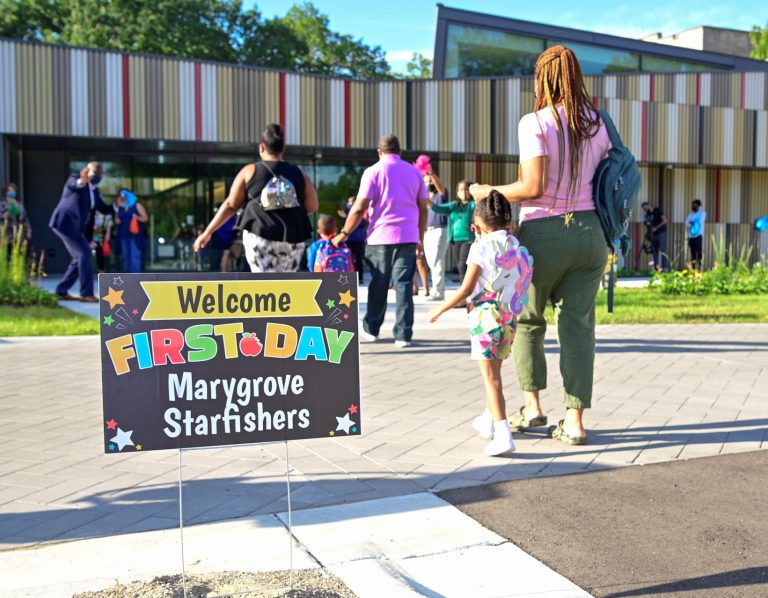 As I wrote recently, Kresge partnered with a number of partners – including Starfish Family Services, Marygrove Conservancy, and IFF – to open the $ 22 million Marygrove Early Education Center on the former Marygrove campus. . College in Northwest Detroit. Lt. Gov. Garlin Gilchrist II joined us by video to cut the ribbon and noted that we need more centers like statewide, highlighting why the budget deal is so important when we are thinking further into the future.
The Lieutenant Governor's remarks reinforced the Governor's powerful articulation of the importance of early childhood development: the importance of bright, active spaces in supporting child development. . . the role that welcoming educational institutions can play as community hubs for families and neighbors. . . the need for innovative financing combining public and private capital to reinvent our possibilities. . . and the imperative of a holistic, trauma-informed program focused on the health, well-being and mobility of children and their families.
All of these qualities are at the forefront of Marygrove.
And, above all, this center for 144 children from birth to 5 years old is not – and has never been – conceived as a unique centerpiece. It provides an exciting opportunity to migrate some of what we and our partners have learned and achieved at Marygrove to other circumstances, bringing Lieutenant Governor Gilchrist's vision to life.
It is inspiring to think that thought leadership from the federal and state governments can set in motion the wheel of ideas, investments and reforms on the ground that will allow us to claim to be a state, and a city, that puts really children first. The families of Michigan and Detroit deserve no less.