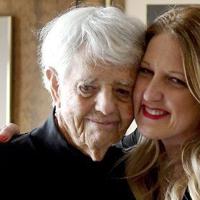 Major College Scholarship for EHS Graduates Secures Second Half of $ 500,000 Donation | News
ENID, Oklahoma. – Half a million dollars intended to give more Enid High School graduates a clear path to higher education traded hands Friday at the home of a retired business owner.
Enid resident Ray Davis donated the second and final installment of a million dollar scholarship dedicated to the memory of his deceased children to the Enid Public Schools Foundation a year earlier provided that.
The foundation's Vicki and Kevin Davis scholarship funds will continue to provide $ 40,000 to EHS seniors each, or $ 5,000 per semester, to attend Oklahoma State University or Northern Oklahoma College, depending on the foundation.
Davis signed and presented the check for $ 500,000 to EPSF Executive Director Janna Jackson in her home office on Friday morning. Several district administrators seated nearby applauded the gift.
"Janna, I hope this will work," Davis said with a laugh. "I warned them (at the bank) that it would pass. … I told them, 'Don't give up.'
"It works every time," Jackson told him, laughing too.
The scholarship is awarded to EHS seniors who have successfully participated in the scholarship program of the same name at the University Center and who are expected to attend OSU or NOC in the fall. Seniors who plan to attend a CareerTech institution are also encouraged to apply, according to EPS.
The funds would cover all education-related expenses going through the college's scholarship account, such as tuition, fees, books and living expenses on campus, Jackson said.
Scholarship applications for the Class of 2022 should be submitted to the EHS Advisor's office by January 26, 2022.
Given the current cost of tuition and other expenses, Davis said awarded students would be responsible for "filling the gap" with other funds such as Pell Grants, loans or other scholarships.
"It will last for a while, and I hope it will allow other kids to be successful, and eventually they will do something with their education and achieve the life they want," he said. "It's good that these kids have a way to get to what they want to do. "
EPS Superintendent Darrell Floyd was in attendance on Friday, along with District Financial Director Sam Robinson and Assistant Superintendent Dudley Darrow, to thank Davis for his continued contribution.
"It's very generous," said Floyd. "It helped a lot of kids.
Jackson said that with the additional donation, the foundation could double the number of high school graduates who received the scholarships.
Davis donated the initial $ 500,000 of the scholarship to the foundation in 2019, referring to it over the past three years as Phase 1. The nine EHS graduates who received the scholarship are still in college – four juniors. , three sophomores and two freshmen.
"There are going to be very good results," he said of the students. "They have something for them. They will go far.
Davis, former owner of Comfort Inn of Enid, attributed the eventual creation of the scholarship to an article in News & Eagle about an EPS school board meeting in May 2013.
According to News & Eagle, then-superintendent Shawn Hime told board members that the EPS Foundation would begin its fundraising efforts to cover the costs of students taking college courses at the center. planned university.
However, EPS also expected significant budget cuts for 2014 due to cuts in state and federal funding, Hime said.
Davis said that after reading the story, he met for several months with EPSF executive director Jennifer Fields on how to help fund the University Center scholarship program.
He said he finally said to Fields, "Why don't I just write you a check for $ 14,000 and you toss it?" And that's how it started.
Davis then increased that donation to $ 314,000, a scholarship for students in financial need who wished to take concurrent courses at the center. At the time, it was the most important donation made to the foundation.
Today, more than 30 EHS students are enrolled in the college's program, Jackson said.
Darrow, deputy superintendent of secondary education, said Davis's contribution paid dividends to first-generation students who graduated from EHS.
"It gives so many children a chance," Darrow, the former director of EHS, told him. "You are really changing generations, in the future you are really doing it."
Davis said he learned from his father, Perry C. Davis, who had a fourth-grade education but worked 80 hours a week to create the PC Davis Construction Co. In honor of his father and mother, Goldie, Ray Davis also created a scholarship in 2014 at Leonardo's Children's Museum, covering 10 years of free museum visits for children in seven elementary EPS schools.
"I was taught, and of course (his son) Kevin was taught, you have to earn your way," Davis said. "And it's a privilege. All you need is this opportunity.
Together, the two constructed 18 school buildings for EPS, Phillips University, Autry Technology Center and other school districts in the region.
"He built this city," Jackson said, adding, "He still is. Just in a different way.
More information about the scholarship or other EPS Foundation programs is available by contacting Janna Jackson at (580) 977-4592 or [email protected]