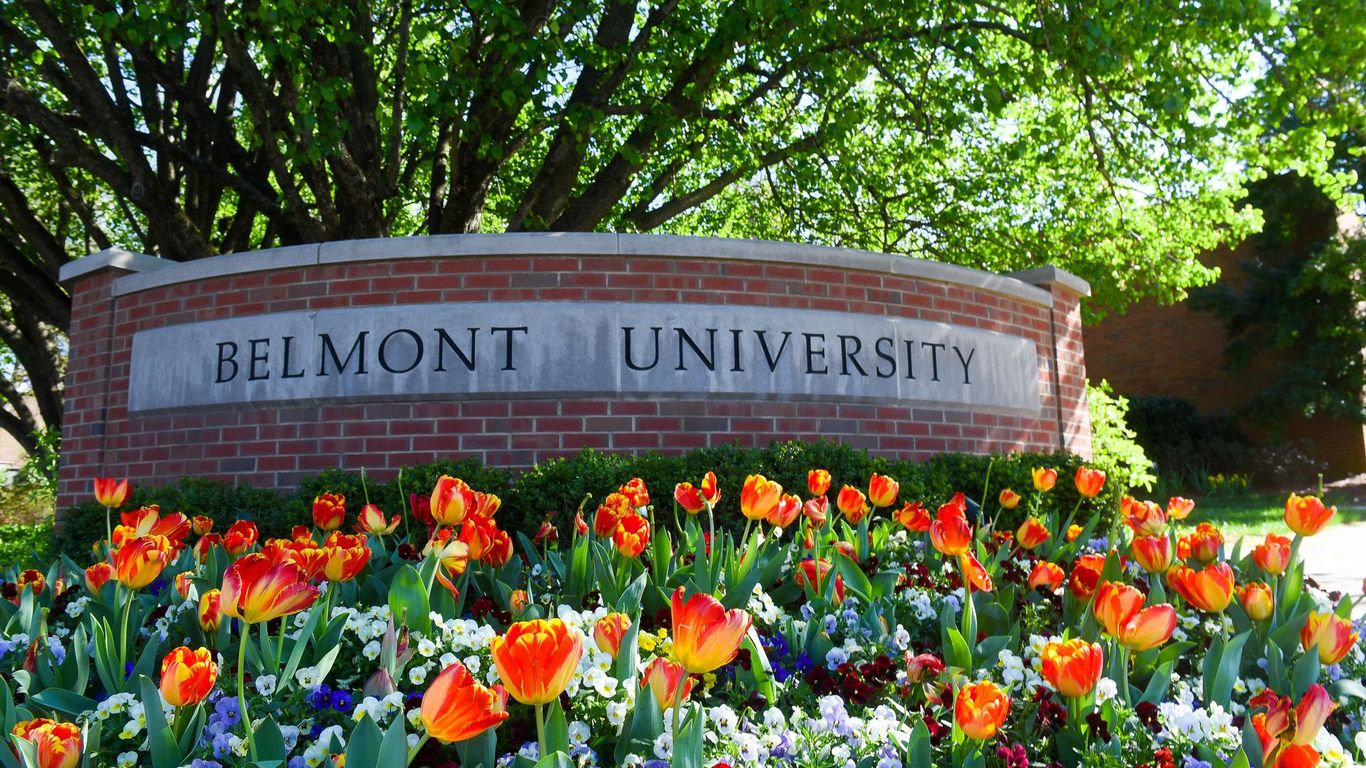 Belmont University Expands Full Scholarship
Belmont University is expanding a scholarship program that sends graduates of Nashville public schools to college tuition-free.
How it works: Bridges to Belmont was initially open to a group of graduates from four local high schools. This year, the program offered 34 full scholarships.
Starting next year, the program will expand to include 50 scholarships open to graduates of 10 public high schools.
Why is this important: The program prioritizes low-income or first-generation students, with the aim of increasing access to higher education for those facing socio-economic barriers.
Belmont's goal parallels the state's broader efforts to increase college attendance through scholarships such as the Tennessee Promise and Tennessee Reconnect.
The fine print: Starting next fall, students at Stratford STEM Magnet, Maplewood, Whites Creek, Pearl-Cohn, Glencliff, Hillsboro, Hillwood, Hunters Lane, McGavock and Overton High Schools will be eligible to apply for the scholarship.
To be considered, students must have a minimum of 3.0 GPA and an ACT score of at least 20.
What they say : In a statement Thursday, Metro Schools principal Adrienne Battle said the expanded program "has the power to transform the lives of our students and prepare them for a life of success."
And after: Belmont officials have a long-term goal of including graduates from all public high schools in the region.