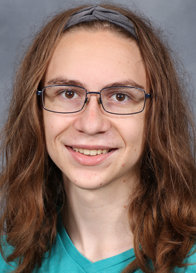 7 Las Cruces students named semi-finalists of the National Merit Scholar
Newscast
Seven students from Early College High School in Arrowhead Park and Centennial High School in Las Cruces are among 91 New Mexico high school students who have been named National Merit Semifinalists, the first step towards the earning the prestigious title of National Merit Scholar and competing for a share of $ 30 million in scholarships, the New Mexico Department of Public Education said in a press release.
They are among some 16,000 semi-finalists in the 67th annual National Merit Scholarship Program. These academically gifted high school students have the opportunity to continue in the competition for some 7,500 national scholarships worth nearly $ 30 million to be offered next spring.
About 95 percent of the semi-finalists are expected to achieve finalist status by meeting several conditions, and about half of the finalists will win a National Merit Scholarship.
National Merit Scholarship Corp., a non-profit organization that operates without government assistance, was established in 1955 to conduct the annual National Merit Scholarship Program. The scholarships are underwritten by the National Merit Scholarship Corp. with its own funds and by around 400 business organizations and higher education institutions that share its goals of honoring the country's academic champions and encouraging the pursuit of academic excellence.
The finalists for Las Cruces are, from Arrowhead Park Easly College: Fateh Aswad, Arabella E. Camunez and Zephyr A. Simmons; and, from Centennial High School: Arnabh Borah, Jade N. Collins,
Nishka Lahiri and Lauren Owens.